The cyberpunk future with the Incinerator video slot

Tons of garbage even now create various problems for ecology and human health. They occupy valuable land spaces and spoil the underneath soil. Though, the future technologies will probably give us some solutions. One of them is displayed in the new Yggdrasil's Incinerator slot. The game tells us about the days when humans will reach other solar systems and occupy its planets. This also will help us to solve the problem of garbage on Earth. There will be some planets, which will serve as a place for wastes storage and for huge garbage destructors. Not the best reality that looks pretty like some cyberpunk world, but it is still a solution to clean our Earth from tons of rubbish.

The Incinerator slot will entrust you a very important mission to conduct all the issues in the planet. You'll be the one who'll rule the great garbage destruction complex and control the whole process from the beginning to the very end. Not the best profession, however, it's crucial for Earth inhabitants and well payed.
Incinerator Video Review
Animation, graphics and main controls

Huge spaces, metal everywhere and robotic controllers – that's what you'll see on the start screen. The background looks like some factory in the faraway future with high-tech mechanisms, full automation and garbage mountains.

In the center you'll see a rectangular space, where all the rubbish will be burnt. There are various parts of mechanism in it that will be destructed with incredible animation whenever you get a win. All the game field is edged by metal. This huge rectangular box with symbols is held by enormous steel manipulators. On the left hand from all these systems you'll notice a special electronic scoreboard. It displays the sum of your consecutive wins and a current Wild pattern.

If we talk about controls, all they can be found on the metal board, which is situated on the bottom part of the slot's screen. This panel contains spin button, max bet, coin value and automatic play button. It also will show you your current win, total bet, selected lines and cash balance. If you want to know all the slot's specifications, just press the plus button on the left.

Symbols and prizes

Garbage destruction is rather profitable issue in space. All the recycled mechanical details will give you a certain amount of virtual coins. You just have to put them in right order and activate the garbage destructor. Every metal piece has its own value in the Incinerator slot. If we put all the symbols in the descending order, the following list will be formed: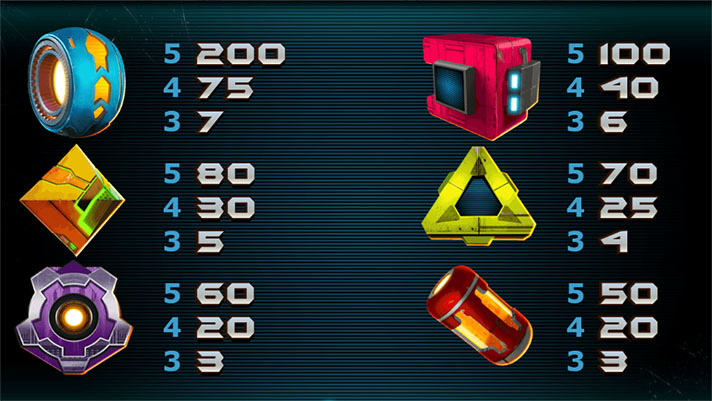 1. Jet engine from the spaceship – up to 200.
2. Aircraft's systems CPU block – up to 100.
3. Pyramidal alien mechanism – up to 80.
4. Triangular metal aircraft detail – up to 70.
5. Jet engine from exoskeleton – up to 60.
6. Thermonuclear battery – up to 50.

In the Incinerator slot you have 20 possible variants to create a combination from one of the mentioned images. You'll get a coin prize if you do so. You should also definitely know that your award depends on coin value. The more you stake, the more you can receive.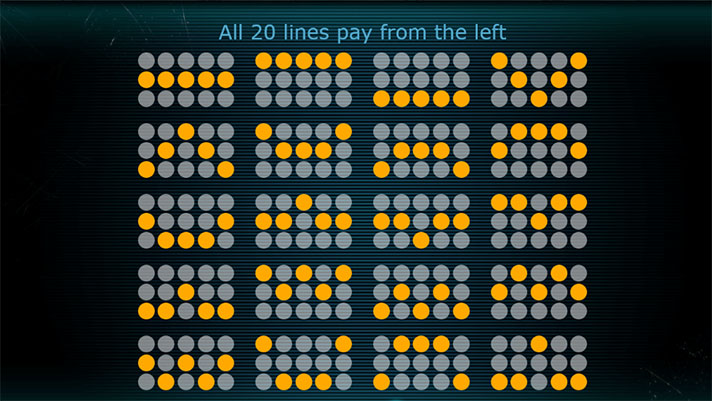 Extra features and symbols in the slot

There is a very interesting feature in some slots, which is often called avalanche. It works in a very simple way. Whenever you get a win, all the symbols in the appropriate combination just explode and disappear. They're replaced by other images, which can also award you with coins. The whole process goes on as long as you continue receiving valuable combinations.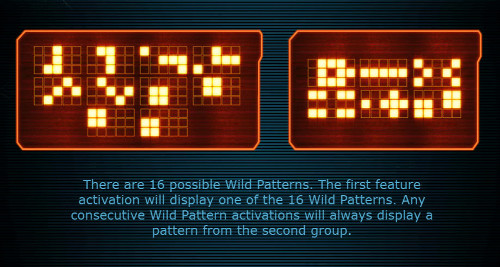 The mentioned feature is a part of Yggdrasil's Incinerator slot, but it was a bit changed here. In this online game a special Wild pattern was added to it. The pattern becomes active whenever you get 3 consecutive wins and it transforms images on the reels into Wilds according to the special scheme. You can see the concrete pattern on the scoreboard in the left part of the screen.

Wilds can appear in the slot not only according to the scheme. They might land on random positions as every regular Image. If this happens, there will be a chance that they'll help you to create a combination by substituting other valuable pictures.

The Incinerator's main characteristics

The slot's parameters are the first key to successful gaming. They define all your wins, win chances and bet levels. The Incinerator online slot has such characteristics:

1. 20 lines for valuable image combinations.
2. 5 virtual reels with the automatic spin feature.
3. Fixed total bet of 20 coins.
4. Avalanche feature and special Wild patterns.
5. Coin value diapason between 0.01 and 10 EUR.
7. 96.1 % theoretical RTP index.
8. Volatility level of 25 points.
9. Max win amount of 6000 coins.
10. Available on iOS, PC and Android.
11. Works with Internet Explorer, Google Chrome and Mozilla Firefox.
12. Released on the 1st of January 2016.
13. Designed by the Yggdrasil company.

Being a space dustman isn't a perfect occupation, unless you have your own underground garbage destruction factory on other planet and you make money on it. The Yggdrasil's Incinerator slot allows you to start this business and make your way to incredible riches. The game has a number of regular valuable images and a special Wild pattern, which will help you to obtain as many virtual coins as possible.