An alternative steampunk reality with the Cazino Zeppelin video slot

In the edge of XIX and XX centuries the world's industrialization reached its extreme point. There weren't any microcircuits, integrated electronic devices or gadgets with screens in this period, so it's not a surprise that people of that time imagined future as a synthesis of advanced steam technologies, metal mechanisms and pure electricity. Nowadays this vision became a kind of subculture. It's rather popular to create different steampunk stylizations. It's commonly used in the clothes, tech, vehicle and even apartment design. In general, this kind of stuff looks like Victorian Age style things with the industrialization influence and some fantastic elements.

However, now you have a great chance to visit a virtual steampunk world with the Yggdrasil's Cazino Zeppelin online slot. You'll fly above the city in the huge aircraft. It is a luxurious casino on zeppelin, which gives you a possibility to reach the highest social status in the steampunk society. You have a great chance to become the richest citizen in the huge megalopolis.
Cazino Zeppelin Video Review
Design and main characteristics

The game screen will welcome you with the magnificent view on industrial megalopolis. Everywhere you'll see Victorian buildings with high towers. A huge zeppelin is floating in the air above the city. It's the biggest flying casino of all times. The whole game field is also designed in appropriate steampunk style.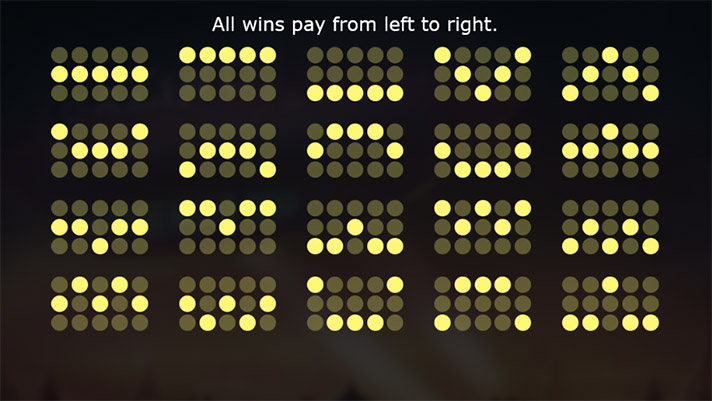 As for slot's characteristics, they have a lot in common with other Yggdrasil's games. Still, there are some significant differences. You can see all the parameters in the next list:

1. 20 lines, where the symbols can land.
2. 5 virtual reels with automatic play feature.
3. Total bet level of 20 coins.
4. Special symbols and extra modes.
5. Coin value diapason between 0.01 and 0.5 EUR.
6. High volatility index of 180 points.
7. 96 % theoretical RTP level.
8. Max win amount of 40000 virtual currency units.
9. Available on PC, Android and iOS.
10. Compatible with Mozilla Firefox, Google Chrome and Internet Explorer.
11. Released on the 15th of October 2015.
12. Developed by Yggdrasil.

Payouts and gaming process

Just before you start to spin the reels, it will be a great idea to discover some info about the game controls. Most of them can be found on the long wooden board in the bottom part of the slot's main screen. Here you'll see such elements as spin button, coin value, max bet and automatic play. The panel also displays your total bet, current cash balance, wins and selected lines. There is one extra button, which is situated above the wooden board. It's a plus button that provides you with some additional info. This control can be found on the left.

As for prizes in the Cazino Zeppelin online game, their level depends on concrete symbol you receive. There are 8 regular images in the slot. Their value in coins will be the following:


1. The big boss – up to 2000.
2. A man with dice – up to 1000.
3. Poker player with mechanical eye – up to 750.
4. A man with poker chips – up to 500.
5. Spades image – up to 170.
6. Hearts symbol – up to 150.
7. Diamonds image – up to 125.
8. Clubs symbol – up to 100.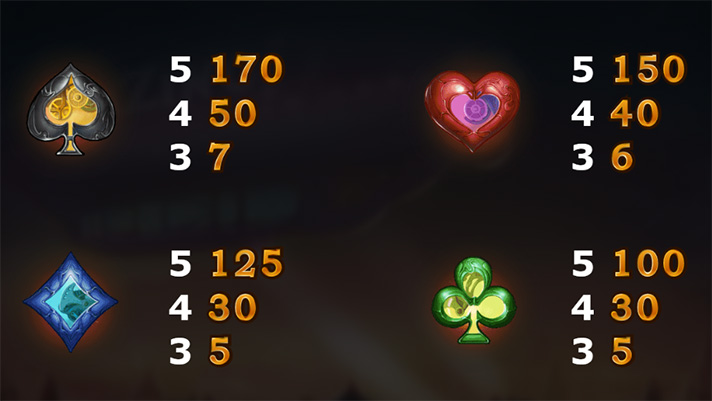 Cazino Zeppelin is a free game, therefore you can play it instantly in the online casino. However, there is also a possibility to make a real bet. In this case, all the coin wins will be afterward transformed into real currency.

Special rounds and images

There are 2 additional images in the Cazino Zeppelin slot that have some extra abilities. One of them is a Wild symbol. This image will be the best assistant for collecting valuable picture combinations. It can substitute any regular symbol when there is a possibility to create a win.



The second special image in the slot is Scatter. It looks like a golden coin with an appropriate title and zeppelin picture. This symbol instantly awards you with 40 coins and activates additional round. You can get 10, 15 or even 20 spins for free. This game mode is the best way to receive really big wins.



There is one interesting thing about the free spin round in the Cazino Zeppelin slot. During the mode all the Wilds become sticky. It means that they'll be fixed on the reels till the end of the round. Moreover, if you manage to obtain one Wild on every reel, you'll get 5 additional games. There is also a starting bonus in the mode. All the Wilds that were on the game field just before the round will transform into sticky Wilds. They'll also stay fixed till the end of the additional round.

Gaming experience, pros and cons

The Cazino Zeppelin slot creates a really extraordinary atmosphere for gambling. The steampunk style gives new colors to the whole gaming process. So, it will be more than interesting to observe all the background, spinning reels and stylized symbols.

As for prizes, their level is rather high in the game. Even regular symbols can award you with thousands of coins. If we talk about free spin round, it can give you even more. All the special symbols and features create a great variety of winning possibilities. There are no substantial cons in the slot that can harmfully influence the gaming process. The only thing that could be better is coin value diapason. It's too short to have enough choices.